This car is a work in progress car, it is for sale but the price keeps changing as I continue to improve the car. It is a rare factory fuel injected car that has proven to be a dependable driver. The build date on this car is February 1981. It is a fairly rare car, only 1421 of these drop head coupe fuel injected TR7's were imported into the USA according to Piggott's TR7/8 Originality guide. With a rear differential ratio of 3.45:1 and the 5th gear ratio of 0.74:1 these late TR7's are great highway cars. They truly were are a well designed sports car that the engineers had managed to get sorted out by the time this car was built. Because of the rarity, I felt I had to save this car.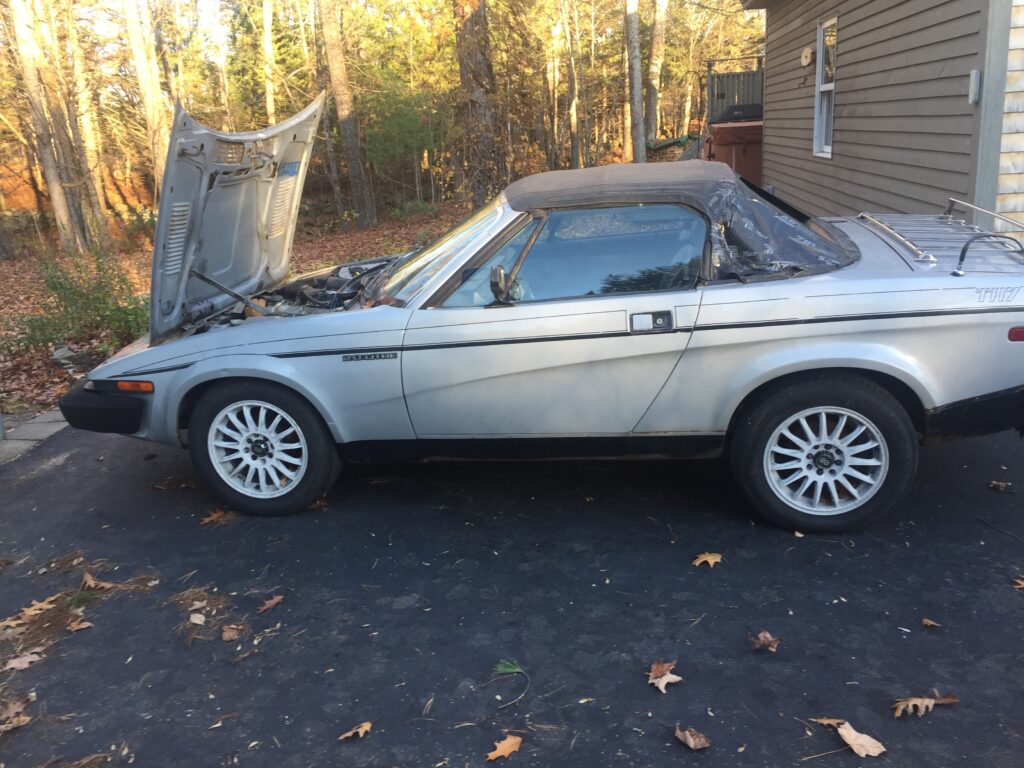 This car became my Covid 19 project. It arrived here at PRM back in November 2019. I got it running but it had poor compression and didn't really move under it's own power. The owner wanted to restore the car to a high level. It really wasn't feasible to do that so he wanted to sell the car. I ended up purchasing the car with hopes I would find a new owner. Then Covid 19 hit and the market went on hold. I decided that I needed to get the car so it moved under it's own power. So off with it's head!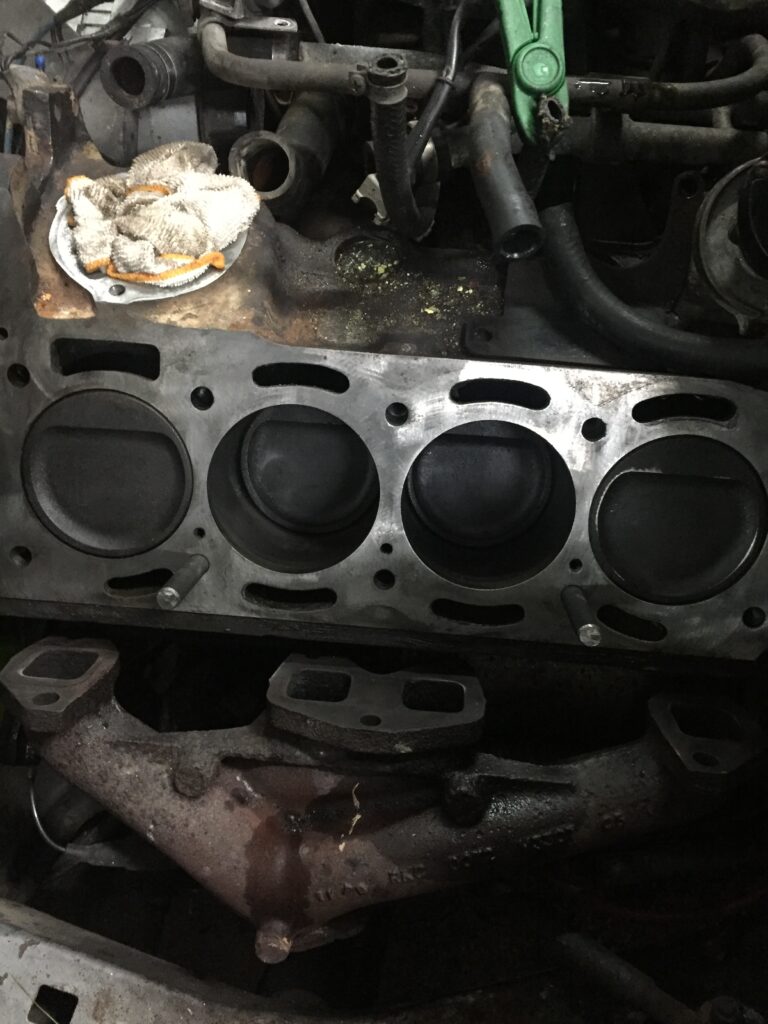 Engine work done includes new timing chain, tensioner and timing gears. New head gasket, uprated water pump and valve adjustment has been done. All rubber hoses have been replaced and the radiator removed, cleaned, tested and installed. New injectors, K & N air filter and plenum hoses were also installed. New stainless steel exhaust system has been installed. The engine runs really well now.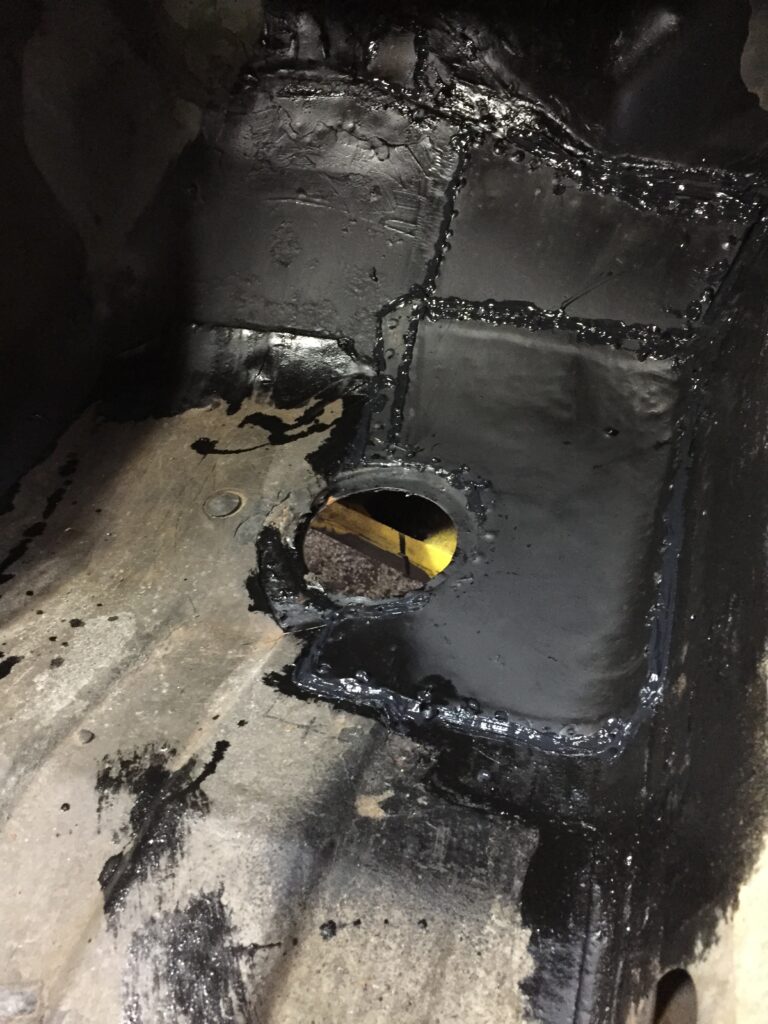 Floor pans were repaired with proper gauge sheet metal. All seams were seam sealed and POR 15 paint applied on both sides of the repairs.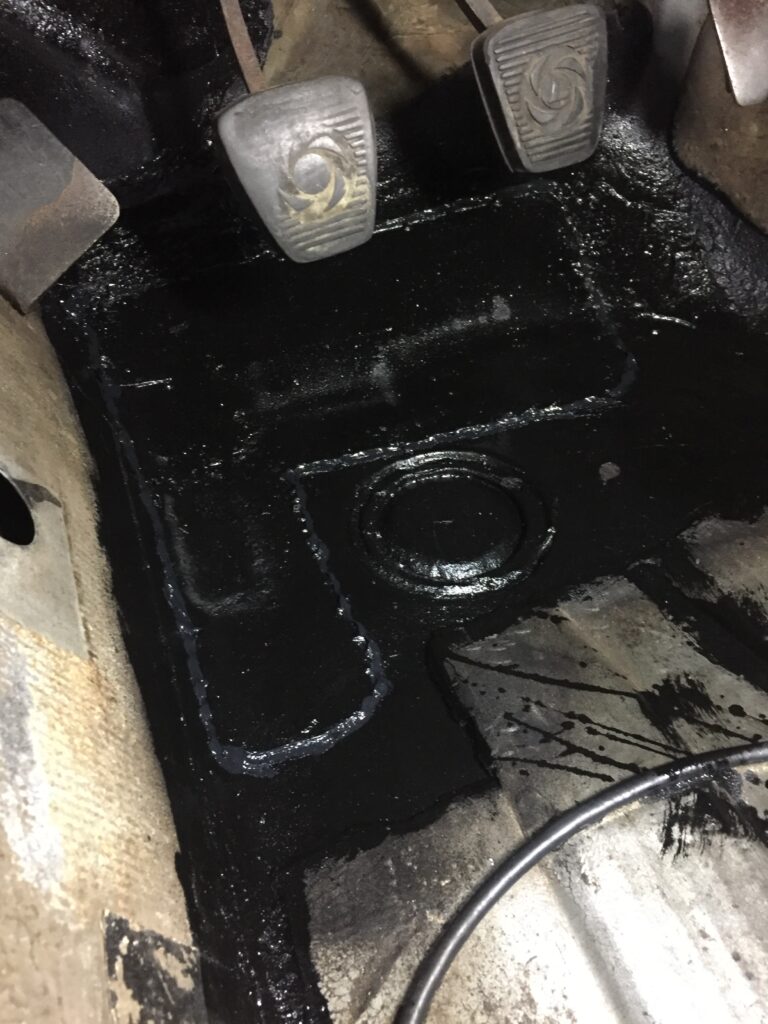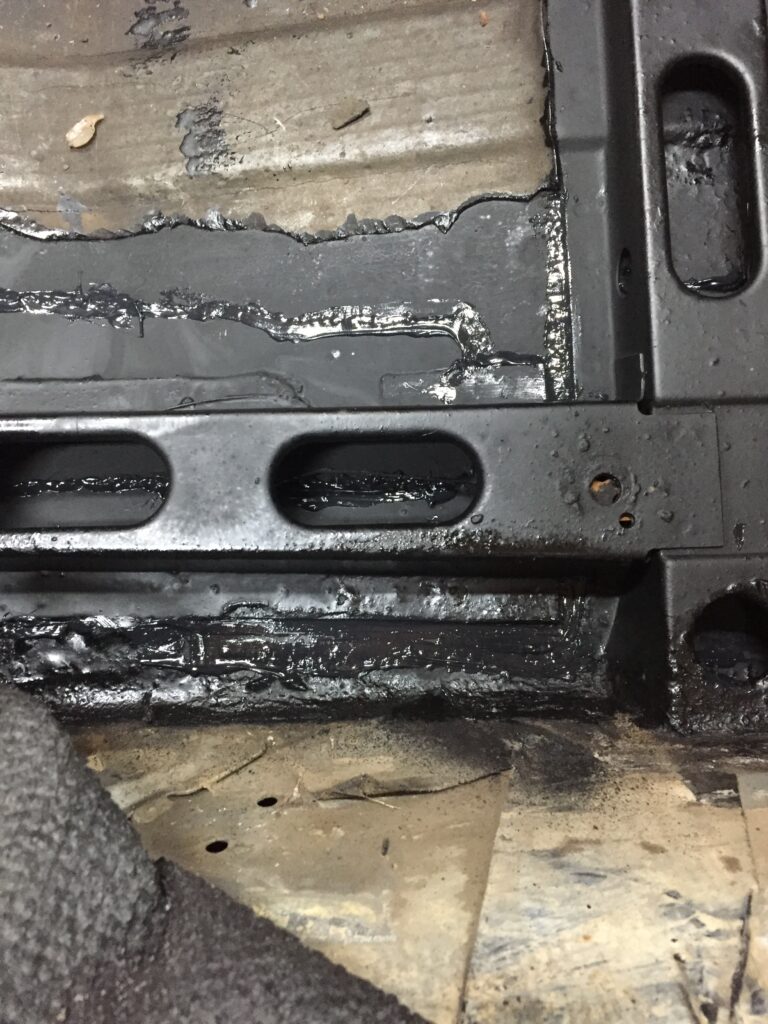 While the floorboard repairs are not pretty, they are solid and seam sealed on both sides. POR 15 paint applied. These repairs should not rust here again.
More photos and text to come. The gearbox will be rebuilt this winter along with a new clutch and pressure plate.