1976 Triumph TR7 FHC Project car for sale $1500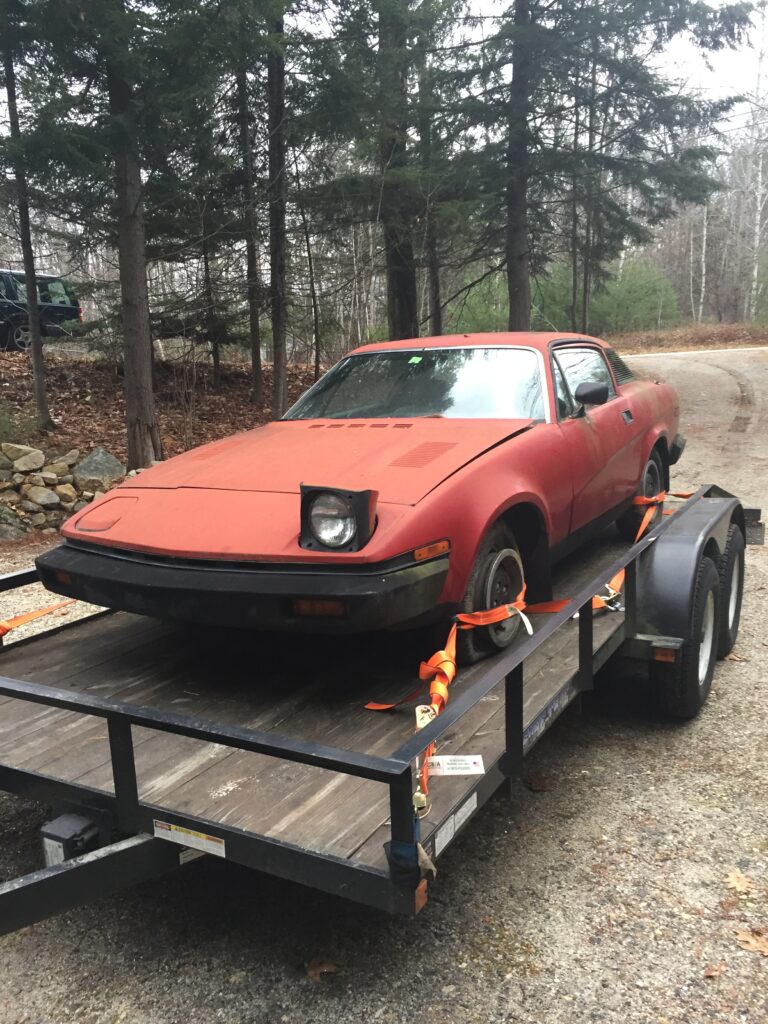 This is a complete car that has been in storage since 1988. It is an early Speke built 4 speed car and a great start for a project car. It is too complete and too solid to be a parts car, I will not part this car out!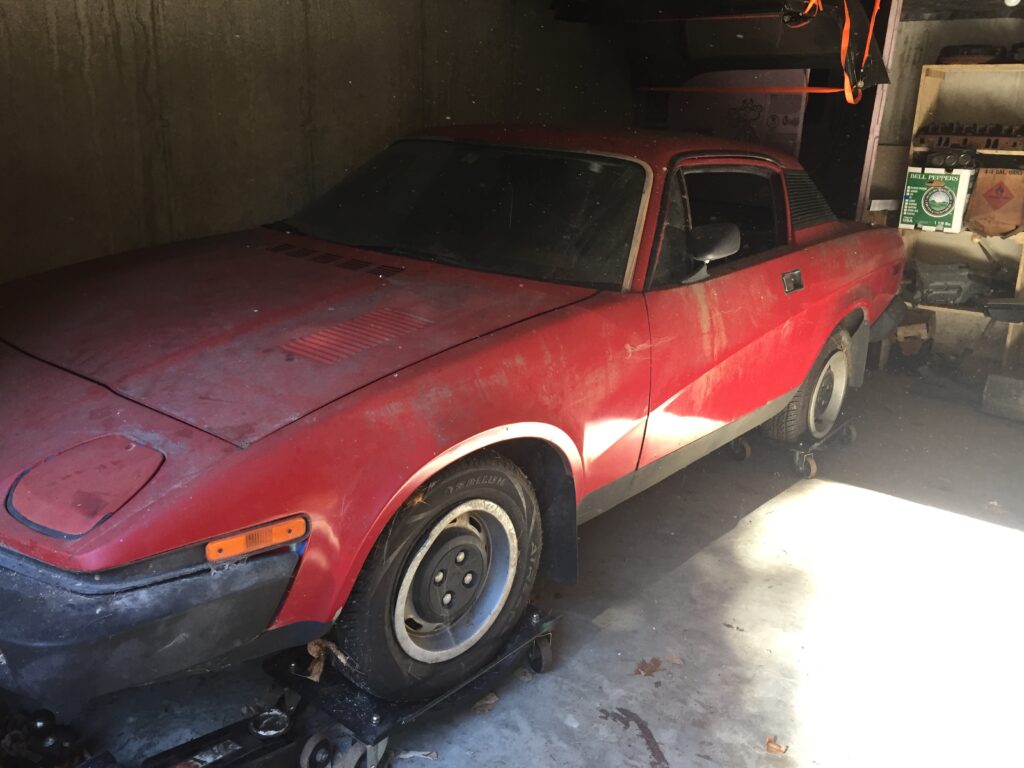 Originally French Blue, it was resprayed at some point in it's life. It has lived here indoors under my shop since I purchased it in December 2015. I have since put newer tires on it and did some light clean up as it was a true barn find.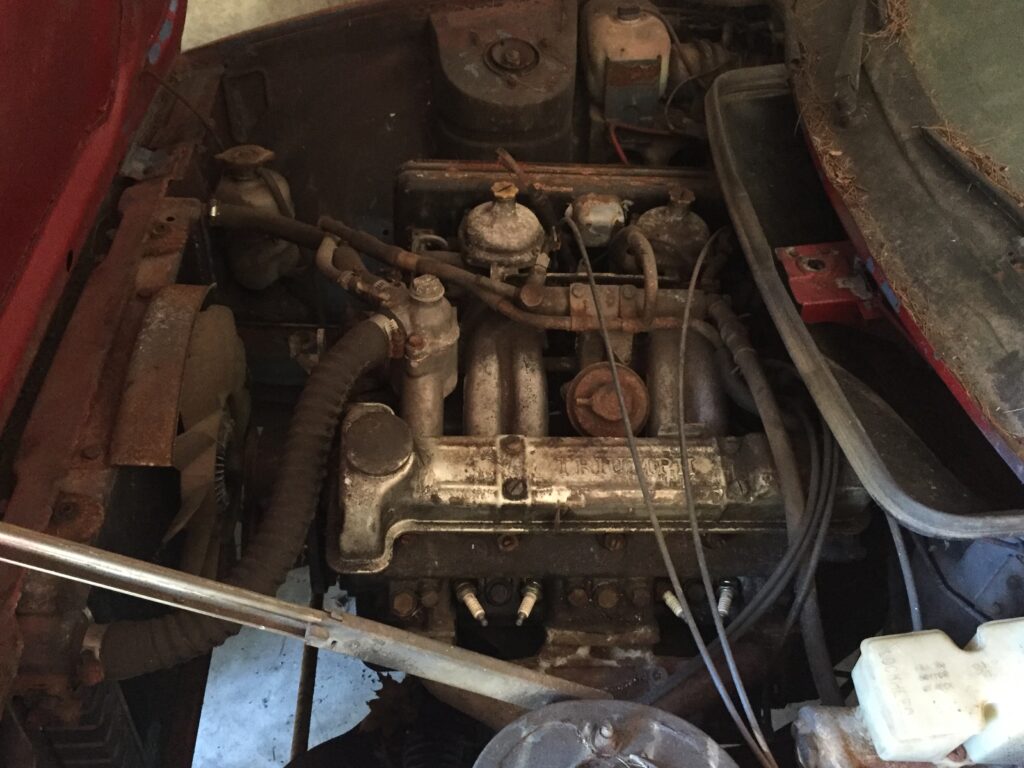 The shock towers are solid and the engine turns over. I have not tried to get it started. There was evidence that someone was working on the carbs as there were partial carb kits in the boot of the car.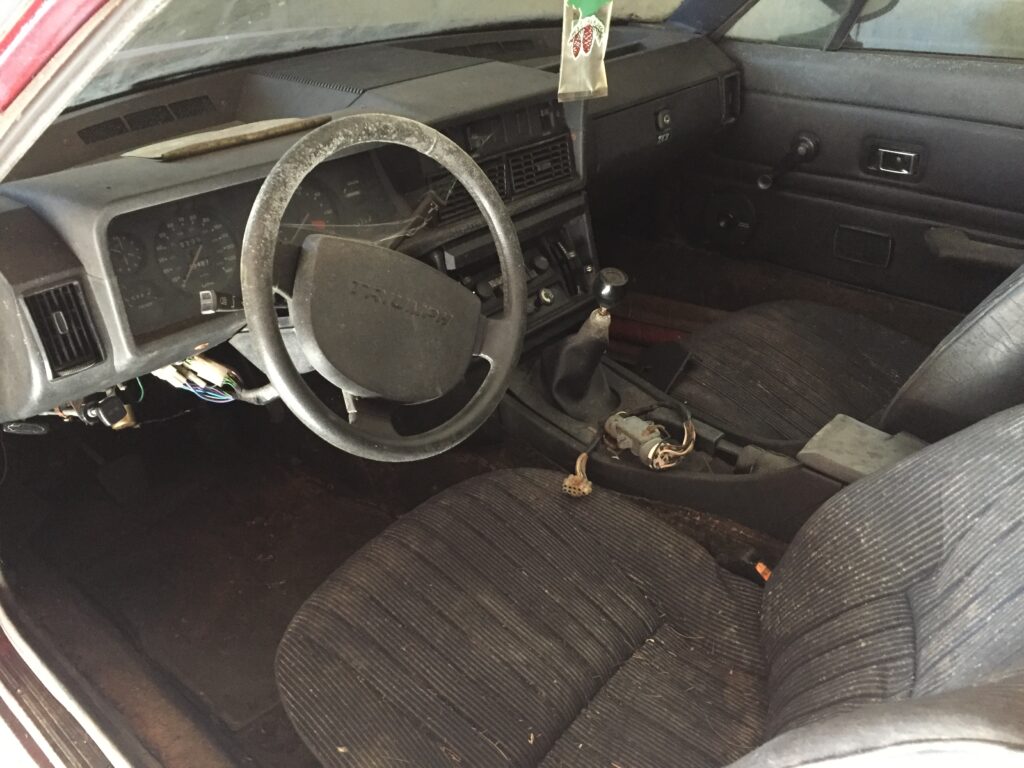 Interior is complete. Navy blue "broadcord" seats and I have another decent seat cover. The ignition cylinder was replaced with an aftermarket ignition switch. Lying on the center console is an OEM ignition cylinder to replace the aftermarket switch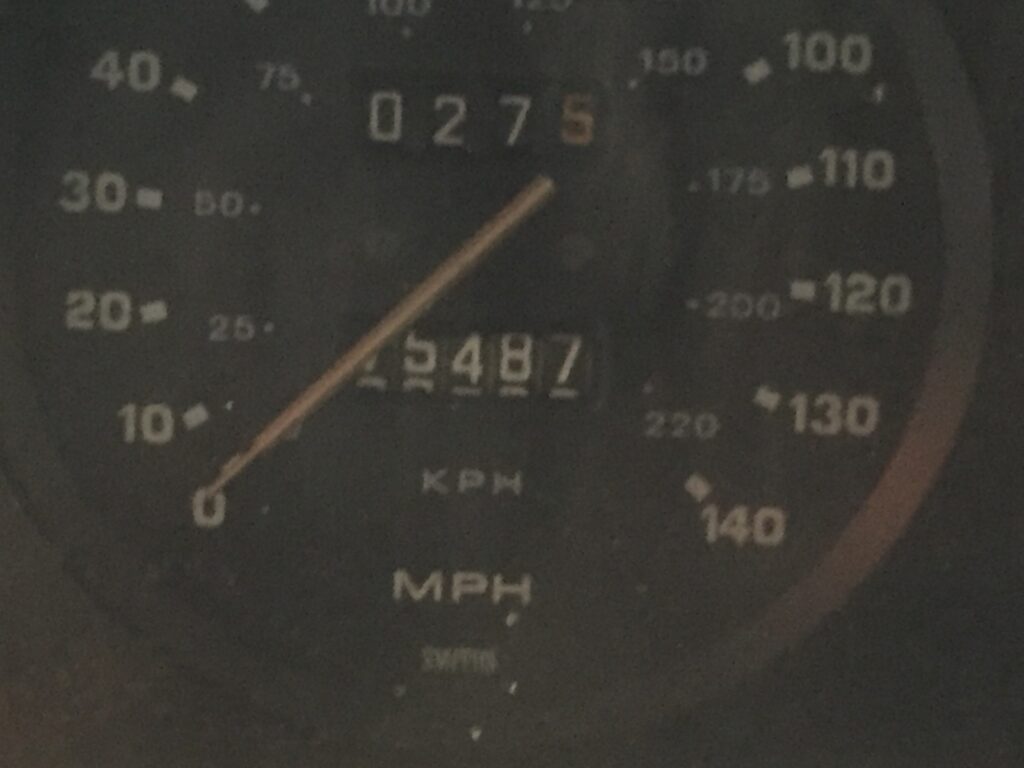 Believed to be original mileage at 75487. It has had 2 previous owners, both in Central and Western Maine so it is a local car.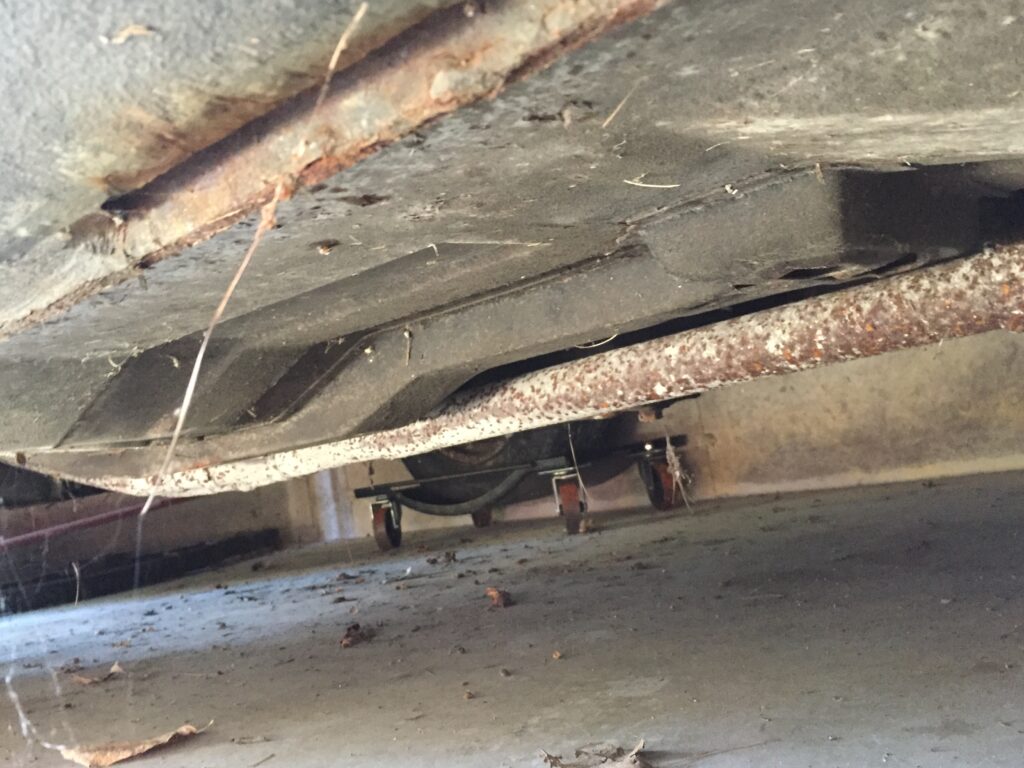 The car is tucked into a tight spot in the basement of my shop so I could only get photos from the driver's side. Here is the underside of the driver's side. The car is very solid and looks just as good on the passenger side with no major dents on the sheetmetal.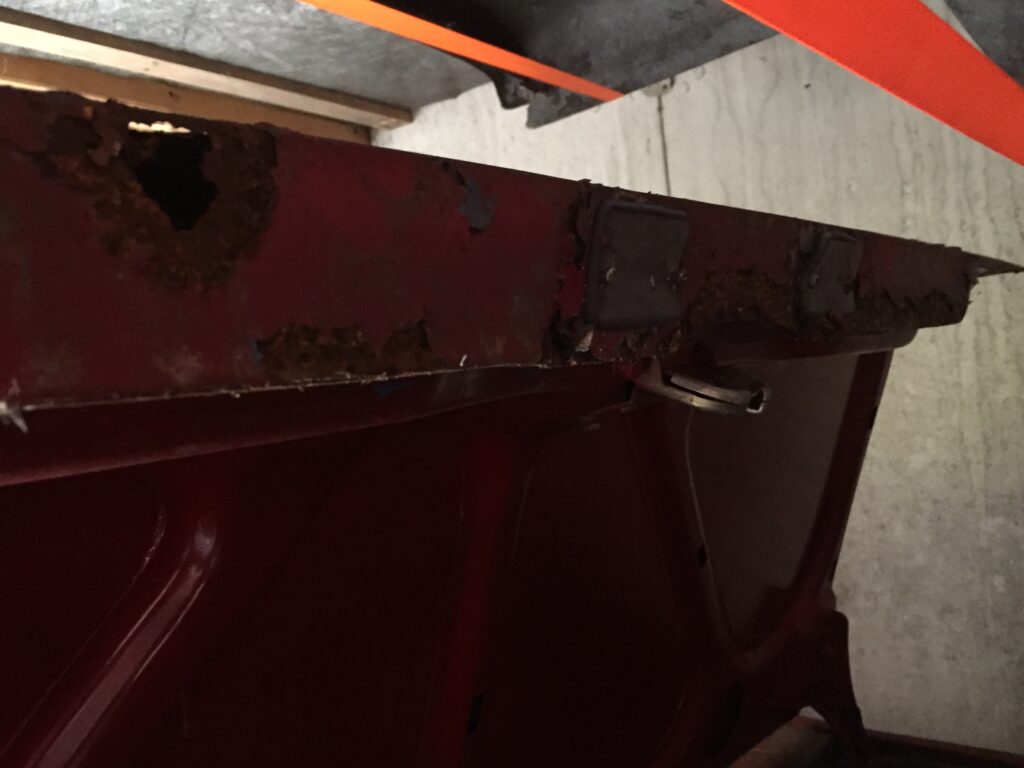 This is the worst rust on the car. The boot lid is rusted though just above the rear taillights. I have a boot lid that is in better shape that I will donate to this project.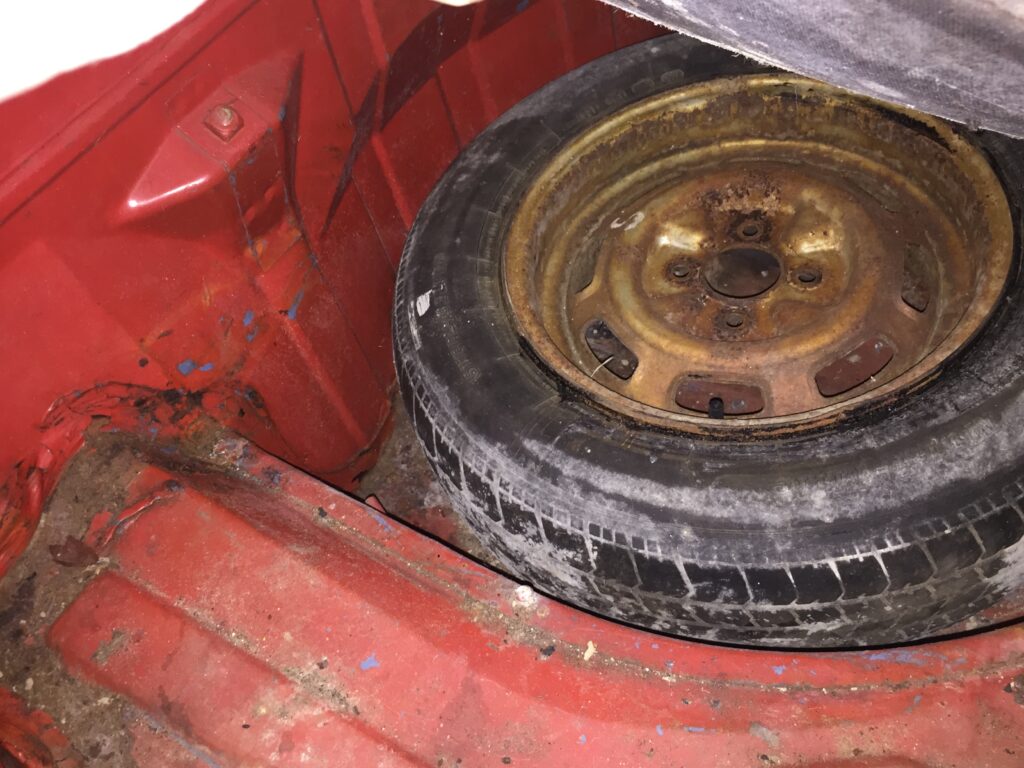 Trunk floor is solid, you can see that the respray from French Blue to red was a thorough repaint as the trunk and most of the engine bay are now red.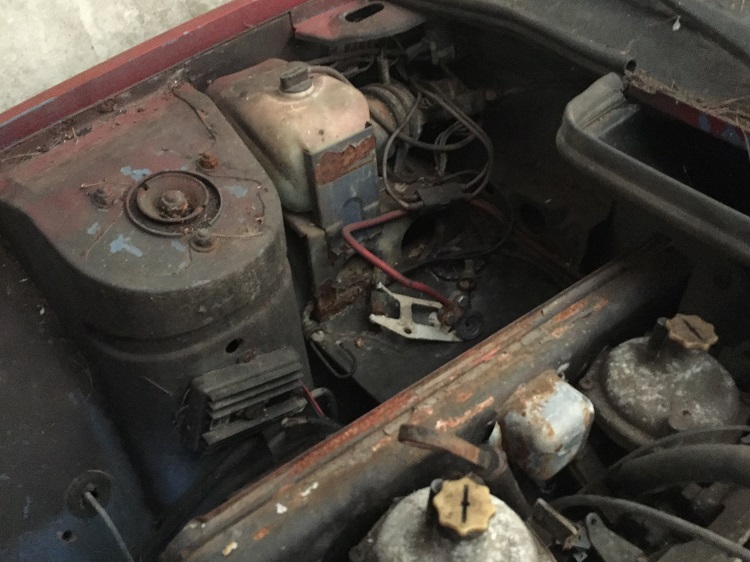 These early Speke built cars are becoming more difficult to find and the earlier 4 speed cars are quite rare. This TR7 is a good starting point for a restoration or conversion to a TR7 V8. I have found that the Speke cars did not rust nearly as quickly as the later Coventry or Sollihul built cars. This car has been well preserved and deserves to get back on the road. Parts availability is very good and with improvements from the original build, they can be very reliable. While I would love to restore this car back to French Blue and it's original condition, I have too many projects and my business keeps me too busy to restore this car. It needs a good home, I am selling the car for what I have in it. Contact me at tim@pennridgemotors.com for more info.